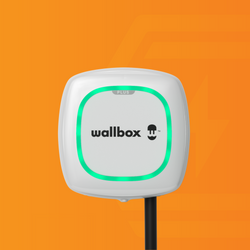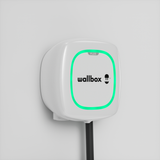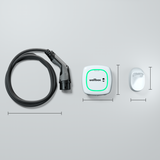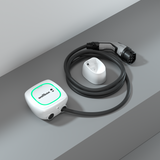 Compact & Efficient  
Pulsar Plus is the best selling Wallbox charger. Designed specifically for the home it is compact, economical and packed full of technology and features. The Wallbox Pulsar plus is suitable for every plug in vehicle with a Type 2 socket/connector and is rated all the way up to the maximum domestic single phase charging power of 7.2kW and to the maximum three phase charging power of 22kW. It is one of the quickest and smartest chargers available.
It's also the best EV charging station for those with solar, as it maximises the use of your solar to charge your car.
It contains wifi connectivity and dc >6mA protection, reducing your installation costs.
No need to purchase an additional cable!
Pulsar plus can send each programmed operation to the myWallbox online platform and to the Wallbox App so that you can monitor and manage your charging.
Please note: Each charger is opened inspected prior to delivery as part of our Quality Assurance process to ensure required add-ons are enclosed as required.
SHIPPING
We currently ship all around Australia
Standard shipping (Australia Post Parcel): 3 - 5 business days
We have free shipping* for orders over $100.
For orders under $100, we charge $10 flat shipping for standard